Hello TSAC Members, is you've not already noticed our website has had an overhaul. We've split the content into two areas, public and members only.
We've also made the whole thing much more user friendly so that it should be just as helpful on your mobile device as it is on a computer.
If you're looking for information on training, dive trips, organising a dive or upcoming club events, this is all now in the members area, although the club event calendar is also available on the public site.
We've added a completely new section on Dive Sites and made it easier to book out club equipment with the Equipment Officer. Need the Lifeguard Rota? It's there too.
Your new members area is custom made for you and gives you access to masses of useful information. Please take a look around and help us fill any gaps.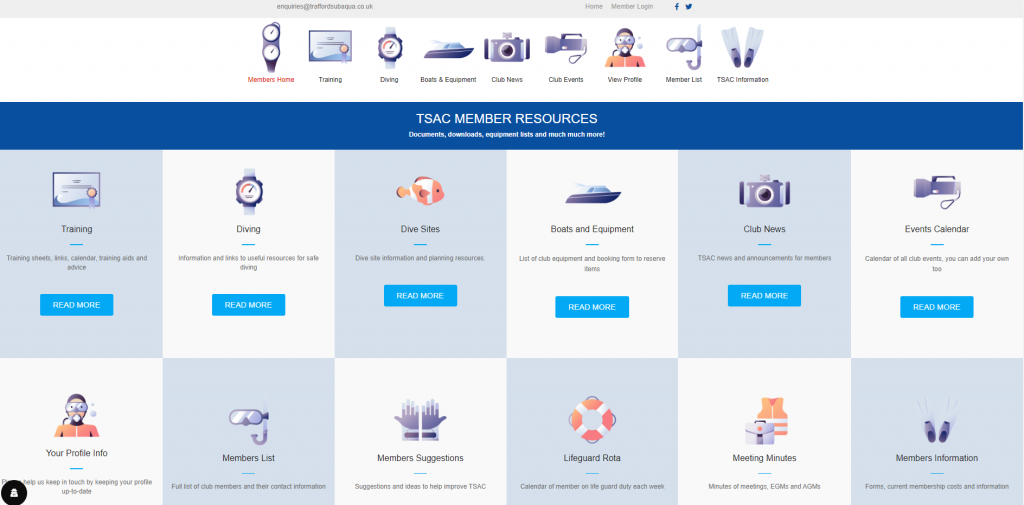 This is where you can help by adding dive site information, trip reports and making sure your own profile information is up-to-date.
All information in the members area is confidential and should not be copied to anyone outside of the club without the written permission of the committee.
We also encourage you to send us photos and videos for our galleries so we can show off the best of our diving and social activities.
It's going to be a hard year for us all this year with a lot of cancelled trips already impacting our season. Let's use any spare time we have to improve the club and resources we have available.
The members area also has a suggestion form for any ideas you may have to help the club improve.